I want to plug one of my favorite sites.
All writers need to research.
Here's where I go.
And it as it turns out, they need money to stay up and running. Actually, they need people to buy their amazing DVD containing the entire archive, not make a donation.

The Internet Sacred Text Archive has been one of my favorite sites and certainly one of the most useful tools in my writing for years. I write about many topics which, if this were say, 1980, I would basically need to live in a library to understand. Now, through the miracle of technology and the dedication and hard work of Mr. Hare... that library is suddenly in my home office. Or even in my iPad. Hell, it's even on my phone at this point.
Any writers out there whose work touches on any kind of esoterica, history, historical fiction, occult, world religion, world mythology, Fortean stuff, legends and sagas, Atlantis, Gnosticism, Theosophy, Alchemy, American, the Bible (and especially lost Gospels and apocrypha),Freemasaonry, Gothic subjects, Book of Shadows, Book of the Dead, Earth Mysteries, Celtic legends, Age of Reason, Legendary Creatures (early writings on bigfoot and Nessie!), prophecy, shakespeare, Wisdom of the East, UFOs, Utopia...
And it goes on and on. All complete texts you can read online.
If you write and research, check this place out. And if you can, buy their DVD to help keep them going.
From the site's tribute to its late founder, John Bruno Hare...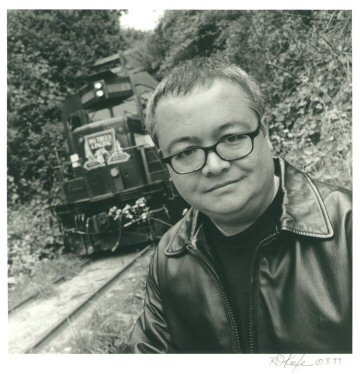 J

ohn Bruno Hare (JBH or Bruno), the founder and architect of ISTA (Internet Sacred Text Archive) passed away on April 27, 2010 after a four-year battle with Melanoma. JBH's life mission was to keep the archive free and available worldwide, forever, and ISTA is his legacy. Bruno's efforts placed this website, sacred-texts.com, among the top 10,000 read websites in the United States, and among the top 20,000 read websites of the entire Internet.

He

dedicated ISTA to religious tolerance and scholarship, calling it a "quiet place in cyberspace."
A

colleague of JBH's once remarked, "If the only thing Mr. Hare had ever accomplished was to create sacred-texts.com he would be deserving of the highest praise and our sincerest gratitude."
It goes on, and everything here is worth reading, but I'll just jump in here to say "Amen," and "Thank you."